In 1903, William Harley partnered with Arthur, William, and Walter Davidson to build their first motorcycle in a small shed in their Milwaukee backyard. Working nights and weekends to bring an idea to life, the founders of Harley-Davidson handcrafted parts to roll out their first three motorcycles. Their creation has become not only a fixture on the world's highways, but a symbol of freedom, adventure, and individuality.
Fulfilling dreams of personal freedom is the purpose and passion of Harley-Davidson. Its followers are by far some of the most devoted brand enthusiasts in the world. Passionate motorcyclists coming together to form regional clubs with rallies is the original social network.
Today, the brand is one of the most recognized and highly respected brands in the world with a unique culture – an unbreakable bond. The company grew from humble beginnings to become the world's largest motorcycle manufacturer and distributor.
Harley-Davidson® eyewear incorporates this heritage into every eyeglass and sunglass frame produced with subtle call-outs to those same handcrafted parts that make their motorcycles an enduring fixture on the world's highways. Harley-Davidson has been a part of Marcolin's brand portfolio since 2013. The styles include high-quality materials such as titanium and stainless steel with a range of colorations and intricate details ideal for the active lifestyle of the Harley-Davidson® motorcycle enthusiast. Harley-Davidson® eyewear also features larger eye sizes and longer temple lengths for most of the men's optical styles. This feature gives a function and fit, which enhances the wearer's experience. For women, rhinestone detailing is used as inspiration from Harley-Davidson's own jewelry line.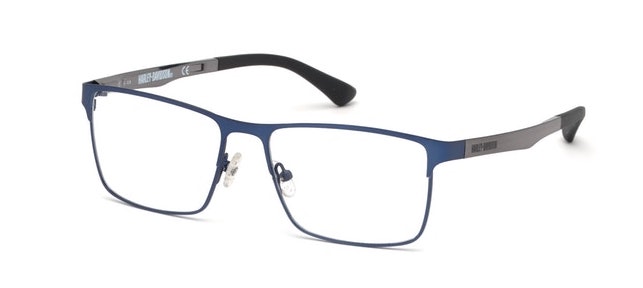 Viac na:
https://www.harley-davidson.com/cz/cs/index.html
https://www.facebook.com/HarleyDavidsonCZSK/